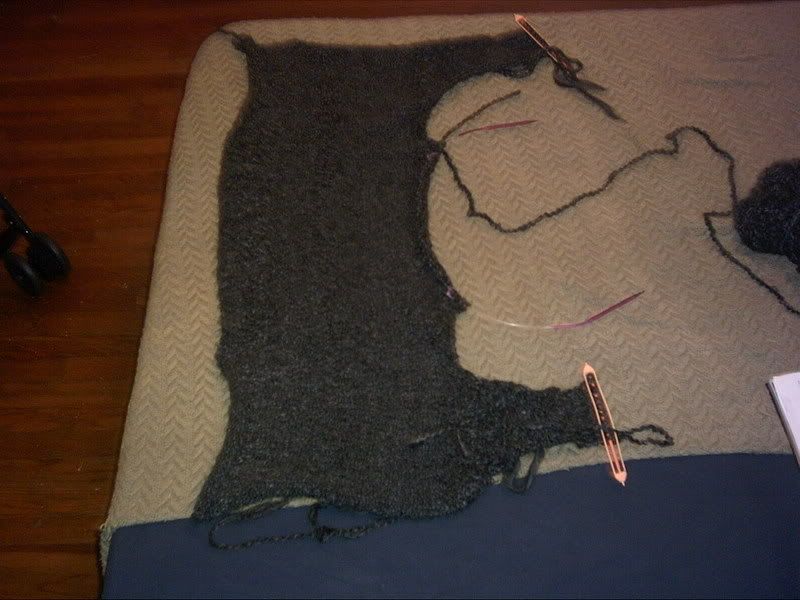 What I've done so far. The middle is the back, upper part is the left front bust, bottom is the right bust part.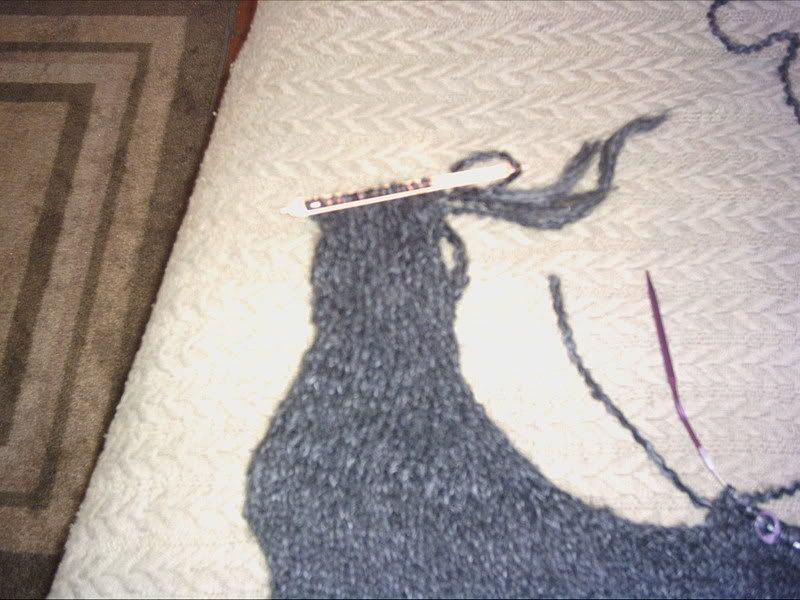 Right bust and neck part.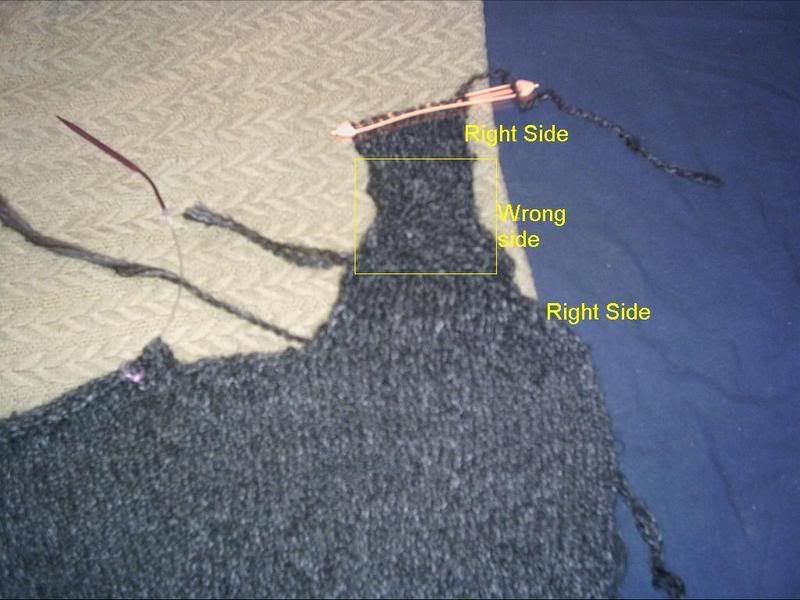 The left part of the front. Pattern totally confused me. If you can see it, the stuff in the square is actually purling in knitting :/. I actually like it, but since I don't know where I started and ended it, I'm tearing it out. If I knew, I'd redo the right in it.
I started on the back shaping today.
I am proud of myself, this is really the first *big* thing I've done, especially clothing. I've crocheted shrugs and all, but I've finally realized that knitting is one of my true loves. This is the Little Red Riding Hoodie from the Domiknitrix book. I'm using Lion Brand's "Homespun" acrylic yarn on size 8 needles.